Years ago there was very little in the way of creative options for fencing. You had the quaint white picket fence, the large, uniform privacy fence and the gray aluminum chain link fence. While those options are still available today, You have many creative choices to chose from that add value and curb appeal to your home. Roy and Son Fencing can help you design the perfect fence for you home that is tailored to your budget and needs. Roy and Son is an American Fence Association Contractor and we are educated and current on all fencing types and techniques to ensure you receive the highest quality and durability during and after installation.
Chain Link is the most widely used fence system in today's industrial, commercial and residential fence markets. Chain link allows a clear view, with no place for intruders to hide. Chain link fence applications are virtually unlimited because of chain link's versatility, strength, corrosion resistance, flexibility and low-cost installation.
Wood fencing comes in a variety of forms and finishes. From simple to creative, the three main benefits of using wood fencing are its aesthetic value, its privacy and its longevity.
Picket Fencing creates security while allowing some breathing room. This shorter fence allows for conversation and site-lines.
Shadowbox Fencing gives increased durability and privacy while still permitting air and light to flow through.
Privacy Fencing provides increased home value and privacy. It reduces street and environmental noise and gives a barrier to the elements. Privacy fencing comes in a variety of traditional and ornamental designs and heights.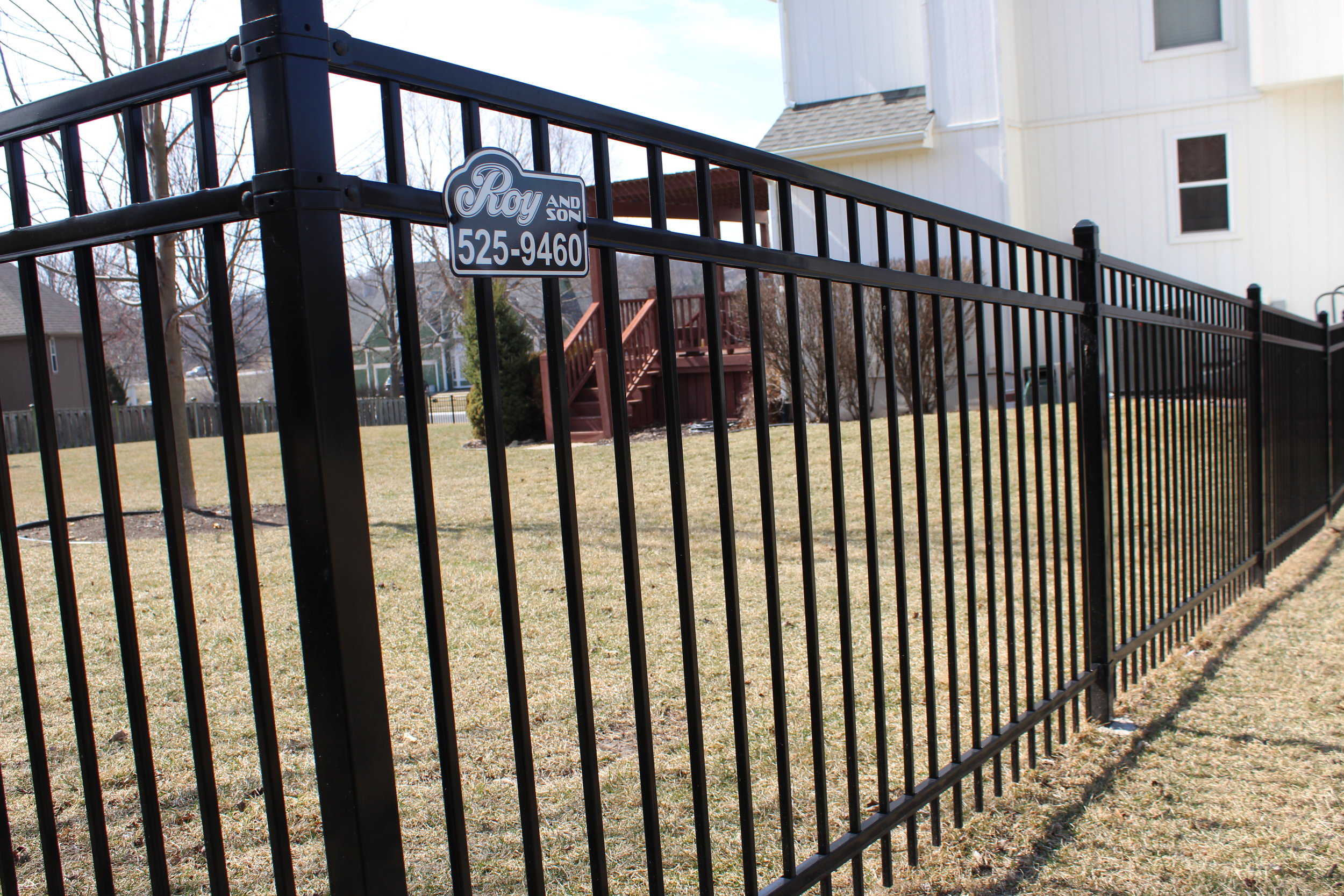 Metal fences are increasing in popularity due to their high curb appeal and unmatched durability. They are easy to maintain and give the owner immediate ROI (return on investment). They provide unblocked site-lines while maintaining the property's barriers and security.
Pergolas and Custom Gates
Pergolas can add a creative and expensive flair to any outside space. Pergolas provide shade, protection from the elements and support creeping vegetation and center a gathering space
Custom Gates add security and beauty to any fence line. Gates can be outfitted with a variety of security measure to ensure safety and controlled accessibility.